Industrial 3D Printing Beyond Limits
Liquid Crystal Polymers (LCP)
-
10x stronger than PEEK
and
250 degrees celsius heat resistance
At NematX, we develop an industrial 3DP platform based on our proprietary "Nematic 3DP Technology". We are pioneering the use of liquid crystal polymers for additive manufacturing. In combination with proprietary part design algorithms and high-precision 3DP hardware, we can offer the combination of part performance & manufacturing precision required for industrial production.
Patented LCP 3D
printing materials
Proprietary part
design algorithms
High-precision
3D printing hardware
Our parts are 10x stronger than PEEK, they show a heat resistance beyond 250°C and are suitable for use in aggressive chemical and biological environments.
At the same time, our new LCP materials allow us to print very precise parts with a high resolution so that we can offer complex-shaped, technical products for a variety of industry sectors.
NEMATX AG is an industrial 3D printer and materials provider specialized in high precision additive manufacturing.
Founded as a spin-off from the Swiss Federal Institute of Technology (ETH Zurich) in 2020, we aim to introduce the next generation in high-performance polymer 3D printing.
NEMATX focuses on markets where products are exposed to the harshest application environments, including specialized Industrial Applications such as Electronics, Aerospace & Space and Medical & Healthcare.
«We aim to introduce the next generation in high-performance polymer 3D printing.»
«We aim to introduce the next generation in high-performance polymer 3D printing.»
Dr. Silvan Gantenbein
CTO, Co-Founder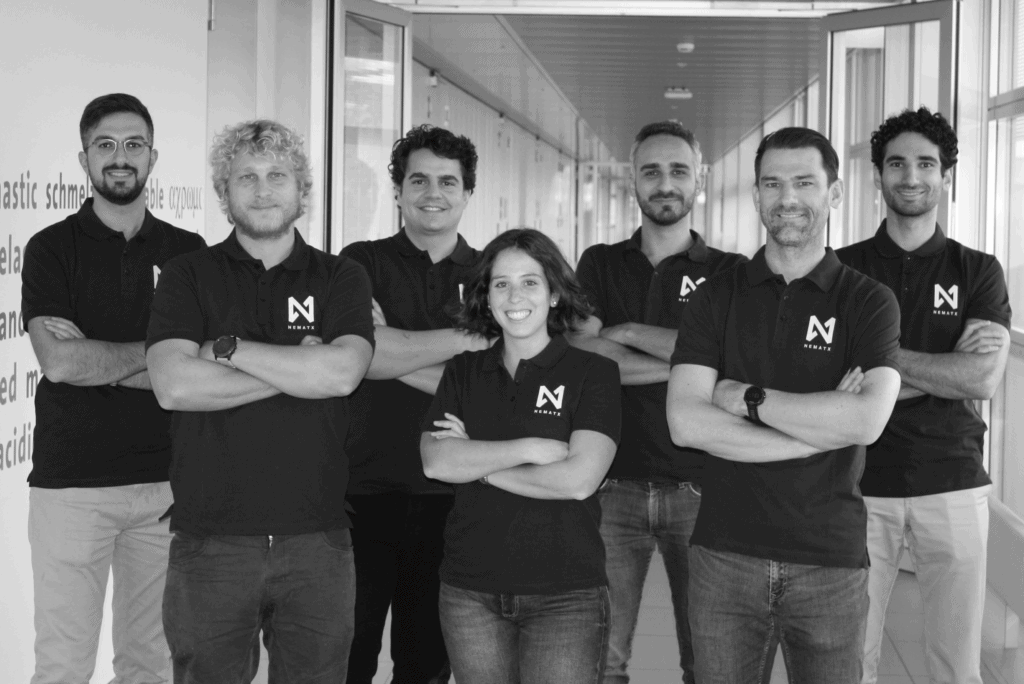 We believe our technology can help industrial companies to make their low-volume business more profitable and sustainable